Top Reasons To Study at DIC
An online platform to get authentic Islamic education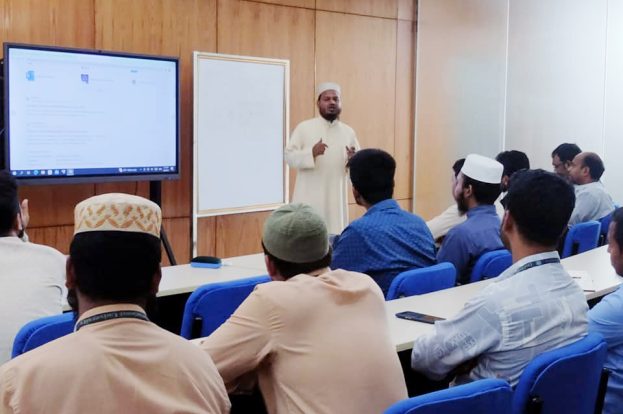 Accessibility
You can study online from anywhere in the world.
Affordability
Fees are comparatively low and affordable for a degree program
Community
You could be a part of a global community of 224 countries.
Islamic Ethics
We strive for the highest standards of personal integrity, honesty and responsibility as Muslims first.
Authenticity
Our curriculum is based on correct and authentic knowledge based on the principles of Ahlus Sunnah wal Jama'ah.
Our Latest Islamic Videos
Featured Courses
We have Started Online Courses From Home
Go to Allah Before its too Late
- Sun, 10th Dec, 2023 - London, England
Class Schedules
Weekly Programs
Weekly Programs
Every Tuesday & Wednesday 8:00 am to 12:00 pm

Daily from 8:00 am to 1:00 pm

Every Monday & Thursday 9:00 am to 11:30 pm
Our Instructors
Islamic Scholars
Learn Quran With Us
Get all the information in your email
The Pillars of Islam
Duis aute irure dolor in reprehenit in voluptate velit esse cillum dolore eu fugiat nulla pariatur.